Smarter finance for smarter print solutions
Keeping you in control of costs and budgets
Managed print without an associated plan for the most effective method of funding the programme is incomplete. The funding of the devices should be as important as the construction of the project implementation.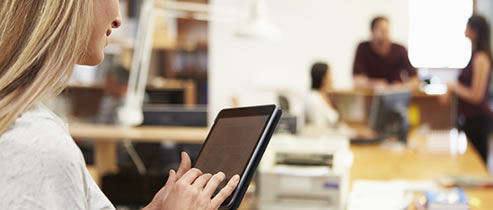 The pace at which technology changes, and the needs of some bodies to meet certain financial criteria laid down for them, means that a straightforward five year lease option with an associated service plan can be far too restrictive and simplistic.
We have modelled our own bespoke programme for our managed print clients, that is flexible enough to work across a number of industries with differing requirements and needs. The result is, we believe, the most effective method of procuring output print devices and their associated goods available today.
We partner with BNP, CIT and HP International Bank and we utilise whoever are best suited to the individual requirements of the client. We place a particular focus upon the most financially effective method of procurement, thereby ensuring that we provide best financial advice as well as best technical and environmental advice.
---
If you're considering impementing a managed print solution for your business, talk to us and see how our approach can help you. And if you already have a managed print programme in situ but would like to discuss alternative funding methods then please talk to us – we think that you will be impressed.
Contact DEOS Group To Discuss Your Requirements