All the latest from DEOS Group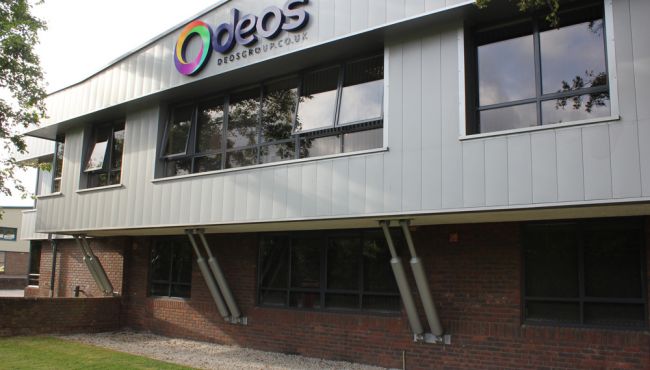 £10,000 donation to Wave 105 FM Cash for Kids Appeal
Romsey based managed print and office solutions provider DEOS Group have made a donation of £10,000 to Wave 105 FM Cash for Kids Appeal.
Samantha Tanner, Charity Manager at Wave 105 Cash for Kids said "this donation is so important as it will be given to organisations that work at grass roots level for disadvantaged and vulnerable families in Hampshire, Dorset, West Sussed and The Isle of Wight. This donation will buy them essential supplies which may be food or baby milk but could also be games and toys as many of these really disadvantaged families simply do not have those items and, given the current circumstances with children at home all day, every day, these will be just as vital as other supplies. We cannot thank the team at DEOS enough for this amazing donation".
Nick Munton, MD at DEOS Group said " We have donated regularly to local good causes over the last few years and we have tried to mix up the recipients of those donations but the fact that The Cash For Kids appeal divides up the donation across a variety of organisations anyway made it the logical choice for this latest donation. It will help nearly 300 children in the local area and whilst we know that this would be appreciated at any time, we were also very aware of the pressing need for donations now due to the current pandemic. All of the staff here at DEOS are delighted that we have been able to assist."
DEOS Group incorporates DEOS, Dalton Ellis, The Green Office and Carbon Neutral Printing Limited and specialises in the provision of Green Managed Print Solutions and environmentally conscious office supplies. Group revenues in fiscal 19/20 were approaching £10 million and they are currently acquisitive.
Wave 105FM is part of Bauer Media UK.