Smarter print solutions for Retail
Providing certainty for an ever-changing world
The world of retail business has always been a challenging one and the pace of change increases inexorably as markets continue to develop and evolve. Our smart managed print solutions can ensure that your print budgets remain predictable and hassle-free, quarter on quarter.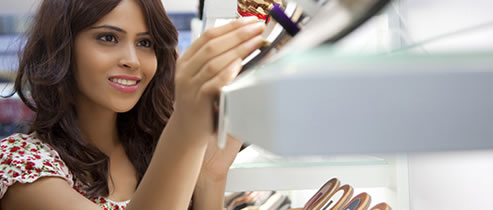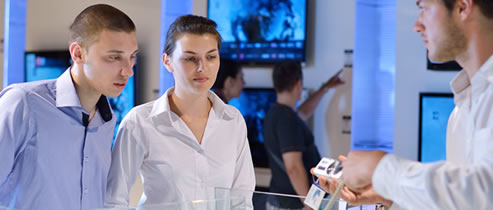 Take a different approach with DEOS Group
It's tough enough to ensure that things are running smoothly and profitably on the shop floor, but it can be even more of a challenge in the backroom areas of a retail business. Ever-changing staffing structures, short notice to change store floor plans and layouts, longer opening hours, specific and limited space within which to house an output device – these are just some of the challenges that retail environments have to cope with in regard to printing.
Working with a managed print specialist such as DEOS Group can help to mitigate these issues, giving you complete control of your printing overheads, while also ensuring that your ongoing requirements are met simply and without undue hassle.
---
More than Just a Print Management Service
Our multi-divisional operation means that we can include our office design team within a tailored managed print programme and, if necessary, involve them at design stage of a refit to assist with a considered and practical total solution. This can ensure that your business print needs are not only fulfilled, but are integrated into your premises in the most effective and efficient way possible.
In addition, we can also provide a host of software solutions which can further streamline your operation and increase flexibility, one example being the instant printing of revised price tickets etc.
---
Financing
As with all of our smarter solutions, unique funding methods are available to reduce the financial impact, often providing considerable savings over current methods.
---
See for yourself how DEOS Group experience can bring greater savings and control to your your printing needs – contact us today for a no obligation consultation and print audit. We think you'll like our smarter approach to managed print. 
Contact DEOS Group To Discuss Your Requirements