Smarter print solutions for Education
Helping control costs and improve efficiency
From small infant schools to large colleges and universities, a Managed Print Solution from DEOS Group Office Solutions will bring you complete peace of mind – keeping a tight reign on budgets while ensuring that your staff have the very best tools for the job, both now and going forwards.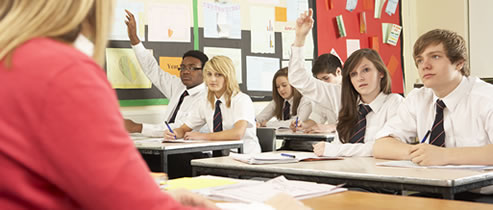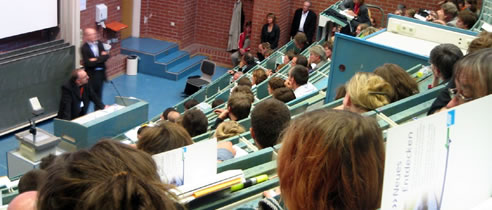 Take a different approach with DEOS Group
It can often appear that most managed print suppliers focus their efforts upon the three Rs: Remove your devices • Replace them with fewer physical machines and, subsequently • Reduce user dissatisfaction.
Here at DEOS Group we like to take a very different approach.
Our philosophy is simple: a managed print service should be exactly that – us managing a service that meets your needs. Anyone can save money by reducing thirty devices to five but what if some of those thirty devices really are necessary and, importantly, the removal of them will affect staff performance and satisfaction levels? Student and staff access to devices and solutions of the highest quality should always be a major consideration.
Our role is to find you the most effective way of managing not only your devices and solutions, but their associated costs and your staff satisfaction too. So rather than simply offering a standard 'package solution, we will take the time to study your situation and discuss your exact requirements and desired outcome. Then we will tailor a complete solution designed specifically to meet your institution's needs.
---
Basically, the offering works like this
We have introduced a number of flexible finance options to assist with some of the issues above and we have complemented those with our three tiered billing system that allows users to take advantage of the impact of colour without, necessarily, the perceived costs.
Shorter term contracts are also specifically designed for the education sector allowing you to more easily keep pace with the changing face of technology and ensure that students are using technology that they are likely to experience in the workplace.
Free Colour Printer
Including:
Unlimited colour toner
Unlimited black toner
Free servicing
Free call outs
From Only 0.5p Per Page
All you pay for is the paper used plus:
0.5p per black & white page
3.5p per colour page
6 Months Trial Period
We are so confident that we can help reduce your runing costs, we offer the option to cancel your contract at any time within the first six months
A cost comparison between ad hoc purchasing of consumables, warranties and engineer call outs versus the implementation of a managed print service only ever comes down in one direction – the effective deployment and management of multiple devices still makes it possible to be cost effective, colleague and user focused and environmentally conscious also – you simply need the right partner providing best advice. That's DEOS Group.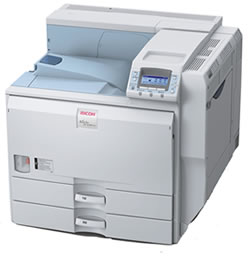 ---
Unrivalled Service and Delivery
As we approach our fortieth year of delivering excellence across the UK, we continue to seek improvements and we continue to grow. We have a client base, quite literally, from Land's End to John O' Groats and we manage thousands of devices all over the UK from sole traders to large corporates, from one location to 200 locations, from the simple supply of toner and consumables to the remote monitoring and management of multiple mixed fleets from multiple manufacturers.
We still believe in the personal touch and we refuse to move towards the call centre operations favoured by many of our competitors. If you call us for assistance then you dial straight in to our service department, where a directly employed member of staff with many years' experience of our products and offerings will assess and assist. If you wish to speak to any of our senior management team then they are always more than happy to engage with you – pick up the phone and speak to them now, we think that you will be pleasantly surprised.
---
See for yourself how DEOS Group experience can bring greater savings and control to your your printing needs – contact us today for a no obligation consultation and print audit. We think you'll like our smarter approach to managed print.
Contact DEOS GROUP To Discuss Your Requirements