All the latest from DEOS Group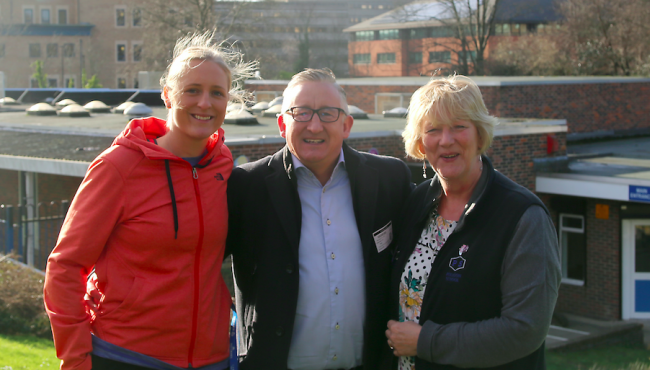 £10k donation gives disadvantaged pupils the trip of a lifetime
Charity Donation, DEOS Group News
Six pupils from The Polygon School in Southampton, have been given the trip of a lifetime, thanks to a donation from local office technology supplier, DEOS Group.
The Polygon School, in Handel Terrace, Southampton, works with boys with complex neurodevelopmental disorders, such as autism and attention deficit hyperactivity disorder. After a chance meeting between DEOS Group managing director Matt Smith, and two staff members from the school, the company decided to make a £10,000 donation.
The money has been used to take six pupils, ranging in age from 14-16 years old, on a guided tour of Morocco. Arranged with the help of specialist expedition company Wilderness Expertise, the week-long trip included a visit to the Atlas Mountains, time in the busy markets of Marrakech, visiting the coastline and spending time with pupils in a local school.
According to Sarah Kinder, a teacher at Polygon who accompanied the boys on the trip, it was a challenge, but all the hard work and organisation paid off, resulting in a life-changing experience for everyone involved.
Sarah commented: "When we were first asked what we would do if we had £10,000 to help change the lives of some of the most disadvantaged children at the school, we never really thought it would happen. When we received the money a few days later, it was a real shock!"
She continued: "For the children, the trip to Morocco has changed their whole outlook. Before this, many of the boys didn't have a passport and had never been on a plane, or in some cases even outside of Southampton. What we were able to do was to submerge them in a completely different culture and way of life, and to open their eyes to a world full of opportunity.
"They've developed some important life skills, built resilience and learnt how to work together and be open to trying new things. We can't thank the team at DEOS enough."
Anne Hendon-John, head teacher, The Polygon School, said: "Our aim at Polygon is to encourage pupils to grow in confidence and self-esteem, achieve qualifications and become functioning members of society. Facing challenges and having life experiences is an important part of that and can help create a different mindset in our boys.
"Our thanks go to Matt and the whole team at DEOS Group. They've changed the lives of these young people in more ways than they can imagine and created lasting memories."
Matt Smith, group managing director at DEOS Group, commented: "When I heard about the amazing work the school is doing to support young people in the area who haven't had the best start in life, I knew instantly that I wanted to help. The team there is making such a difference and we're delighted we've been able to support them. Hearing about the trip and how it has impacted on the boys is really humbling and I'm so glad we could help make it happen."